Partnership
April 15, 2023
2023-11-24 9:23
Partnership The Sorapán de Rieros Foundation
The Sorapán de Rieros Foundation (FSR) is a private, non-profit institution that was born in the year 2000, with the aim of improving the quality of life of vulnerable groups (people with mental illness, disabilities, at risk of exclusion, etc), through proactive, preventive, therapeutic, supportive and integration actions, so they can be empowered to achieve full social and labour inclusion. The Foundation is present in 4 different locations of the region (allowing a good coverage at the regional level) and counts on 25 professionals (paid staff), a growing network of volunteers and active participation in national networks such as ISEM (National Network for the Social and Labor Inclusion on People with Mental Illness) and AESE (Spanish Association of Supported Employment) among others. It also works in close collaboration with trainers, teachers, educational centres and different entities depending on the needs of their target groups.
Ronda del Pilar, nº 5, 2ª planta 06002 – Badajoz
proyectos
@fundacionsorapan.org

Eurasia Innovative Society Association
Eurasia Innovative Society Association (Avrasya Yenilikçi Toplum Derneği) is a Non-Governmental Organization that aims to bring people together regardless of age, gender, nationality, color, religion, opinion and perspective. The association is created by 120 EDUCATION VOLUNTEERS in order to ensure digital and green transformation of the school society. EURASIA itself, being a centre of excellence as outlined and has the capacity to fully engage with a number of young people and their communities.
EURASIA has the full infrastructural and logistical capacity to welcome and deal with medium to large groups at any one time in the Centre. Eurasia, has the required and relevant equipment to enable meaningful engagement with all aspects of Artificial Intelligence, Smart Farming, Eco-school, Virtual Reality, Inclusive Physical Education, Augmented Reality, Gamification, Game-based learning and teaching.
Dumlupınar Mah. Atatürk Bulv. No:3, İç Kapı No: 7, Nilüfer/Bursa
Centrul Scolar pentru Educatie Incluziva Delfinul
The activity of our school, School Center for Inclusive Education Delfinul began in 1960, and all the time since then, we have tried to give children with disabilities the best education. They are a public special school, with 100 specialists staff (special education teachers, speech therapists, behaviour therapists, etc.) offering quality educational and therapeutic services to almost 300 children with mental disabilities, learning disabilities, attention disorders and autism. Most of their children's families are facing economic difficulties and the children are facing the risk of social isolation. Some of the families are mono-parental families, the mothers struggling to raise and educate their children by themselves. Even though they teach them independent life abilities, social abilities and alternative and augmentative communication, the most challenging problems they are facing is the inappropriate behaviour of their children (tantrum episodes, repetitive gestures, auto stimulation, aggressive behaviour, etc.) and it takes all our pedagogical creativity to find out the ways to reduce that. This specific behaviour is the one that prevents their students from proper social integration and aiming to reduce the inappropriate behaviour, they try to create the means for adapting to the social environment.
Strada Semănătorului 8, Constanța 900389, Romania
Akademia Pedagogiki Specjalnej Im.Marii Grzegorzewskiej
The Maria Grzegorzewska University (APS) established in 1922 is a university of 98-year-old teaching tradition. Among its biggest assets are highly qualified staff (approximately 500), diverse programs of study and improved conditions of studying (new premises as well as well good quality IT equipment). We provide a range of varied study opportunities including acquisition of respectful jobs which are highly demanded in the job market. Nowadays, we have approximately 5,000 students enrolled in both full-time and part-time study programmes. In addition, the University offers various postgraduate programmes which provide complementary qualifications in general and special education, as well as in other fields of social life. The University offers six fields of study in Polish: Psychology, Sociology, Pedagogy, Special Education, Social Work and Artistic Education.
Ul. Szczęśliwicka 40, 02-353 Warszawa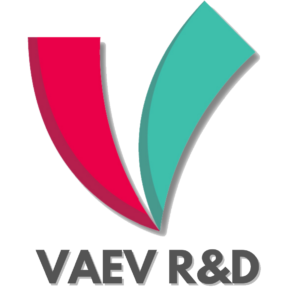 VAEV Research and Development Agency GmbH
VAEV R&D GmbH (VAEV Research & Development Agency GmbH) is the private extension of VAEV (Vienna Association of Education Volunteers), a non-profit organization with multi-year experience in the implementation of Erasmus+ projects. VAEV R&D GmbH aims to enhance and promote education by cooperating with local schools and education centres on the development of comprehensive and updated curricula with the skills and competencies needed for the 21st century. Specifically, VAEV R&D GmbH empowers people by providing community-based coaching as well as educational and career opportunities for disadvantaged people including immigrants, refugees, unemployed individuals, NEETs and people from lower socio-economic backgrounds. Through its activities and projects, VAEV R&D GmbH involves a great number of people from these target groups.
Spittelbreintengasse 23/13/2, A1120 Vienna, Austria
Instituto Secular Hogar de Nazaret
The Instituto Secular Hogar de Nazaret is a religious entity created in 1935. Their mission is:
– Being at the service of people with social needs: elderly people, people with intellectual disabilities, socially marginalized, immigrants, etc.
– Promote the creation of care services such as schools, workshops, colleges, occupational centers, supervised flats, residences, etc.
– Carry out the apostolate in the Church and its parishes.
– Provide support and opportunities to people with Intellectual or Developmental Disabilities and their families, to help develop their Quality of Life Project and promote their Inclusion as a Citizen with full rights in a fair and supportive society.
Calle Luis Pascual Doncel 4, Badajoz, España
secretaria.col.stateresadejesus @educarex.es